The path of reform: why everything is not so simple in Ukraine? (Kyiv)
On August 14, the UCU Center for Leadership invites in Kyiv for the presentation of the project "Ukraine: the way of reforms", within which a lecture by the former head of the public procurement department of the Ministry of Economic Development and Trade of Ukraine Alexander Starodubtsev will be given . The program also includes a discussion with the participation of the Executive Director of the UCU Center for Leadership Andrii Rozhdestvensky and Advisor to the Minister of Infrastructure and Minister of Ecology and Natural Resources Yuri Gusev.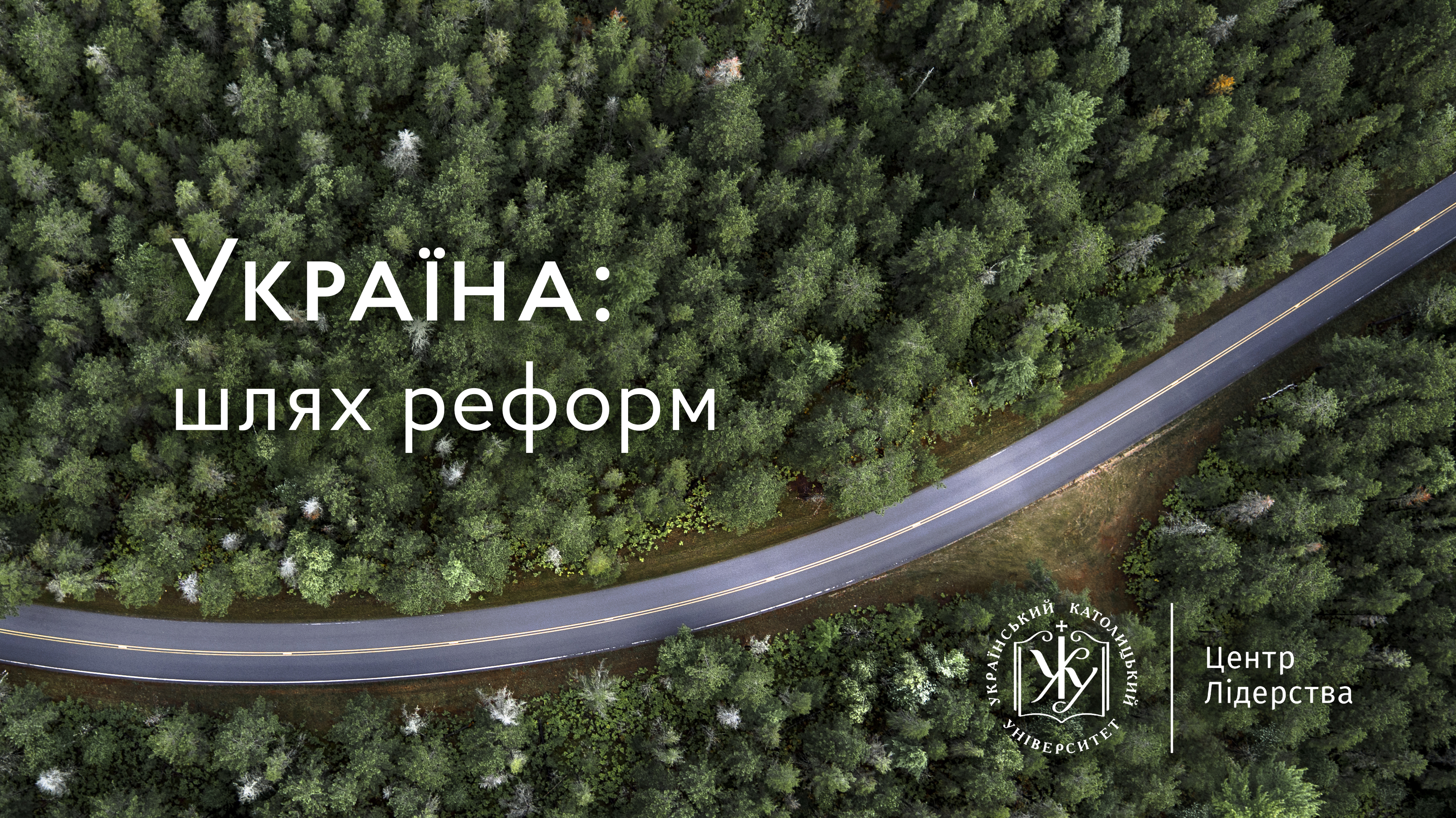 During the meeting, Alexander Starodubtsev will talk about the problems of democracy and the main difficulties in reforming countries, as well as:
political order in the country or why "everything is not so simple" in Ukraine?
bureaucracy: why is it important and what does an effective bureaucracy look like?
leadership role in implementing reforms and lessons from developed countries.
During the panel discussion, together with Andriy Rozhdestvensky, Oleksandr Starodubtsev and Yuri Gusev, we will talk about:
the main challenges faced by leaders in the public sector
what is needed to develop yourself as a leader
which system solutions can be used in our country to prepare leaders.
Oleksandr Starodubtsev is a former head of the Department of Public Procurement of the Ministry of Economic Development and Trade of Ukraine. Member of the Ukrainian Emerging Leaders Program at Stanford University (USA).
Yuriy Gusev is an adviser to the Minister of Infrastructure and advisor to the Minister of Ecology and Natural Resources of Ukraine. Director of relations with state authorities "PrivatBank". In 2014 – 2016 he worked at the Ministry of Defense of Ukraine, where he was Deputy Minister and Chairman of the Council for Reform.
Andriy Rozhdestvensky is the director of the Center for Leadership of UCU and a professor at Lviv Business School (LvBS), a business consultant.
Beginning of the meeting: 19:00, August 14th
Meeting place: Kyiv Center of UCU, st. Mazepa 10a
Reference: "Ukraine: The Way of Reforms" is a project within which a group of experts develops training cases based on examples of transformations that have taken place in Ukraine in recent years that will be collected in the "Reforms Book". Changes are observed in almost all areas – the public sector, business and public administration. The process of reforming certain areas is so innovative for Ukraine, which requires separate study and analysis. Understanding the strategy of change and having successful examples, society becomes more active in the reform processes. The "Reforms Book" will be a collection of 12 case studies.
Contact parson: Oksana Romanyshyn, oromanyshyn@lvbs.com.ua, 063 430 46 61.