The Ministry of Defense Case: «The Book of Reforms» Presentation in Kherson
«The word «impossible» is forbidden. We are searching and  finding ways.This is our task», –  mentions Yuriy Husiev, former Deputy Minister of Defense of Ukraine, Head of Kherson Regional State Administration at the presentation of the Book of Reforms in Kherson.
A short while ago an open-air presentation of the collection of educational cases «Book of Reforms» took place in Kherson. Аndrew Rozhdestvensky, the Executive Director of the Center for Leadership of UCU and  Yuriy Husiev,  Head of Kherson Oblast' State Administration, spoke about difficult times for the Ministry of Defense of Ukraine in 2013-2014 .
The teachers, educators and students had a unique opportunity to hear about the challenges faced by the Armed Forces of Ukraine since the beginning of the enemy attack, coming from the leading character –Yuriy Husiev. «When there was an undeclared war in eastern Ukraine, the system required 9 months to buy bulletproof vests. The ministry did not see any connection between their work in Kyiv and the war in the eastern regions of Ukraine. Our staff constantly voiced their thoughts: «The war is in the east. Here everything is good and quiet», – says Yuriy.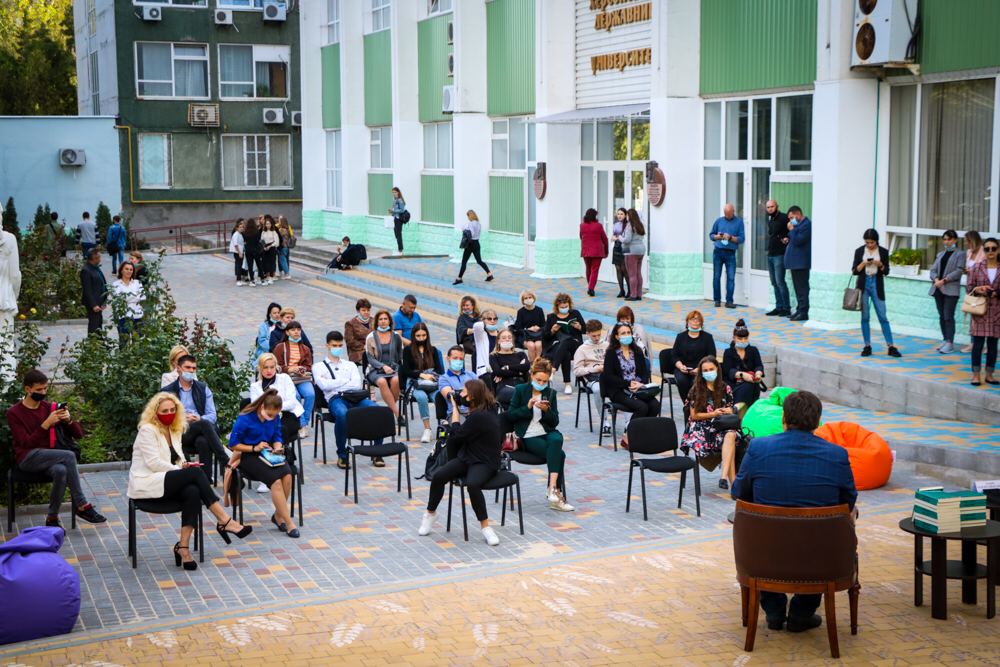 «What did Yuriy Husiev do effectively and what could have been better?» – this task for discussion was given to the participants. There were many moments during the discussion that made them think and analyze. In such way  Аndrew Rozhdestvensky, as a moderator,  from the perspective of the answers, covered the theory of  organizational management which explained the dilemma.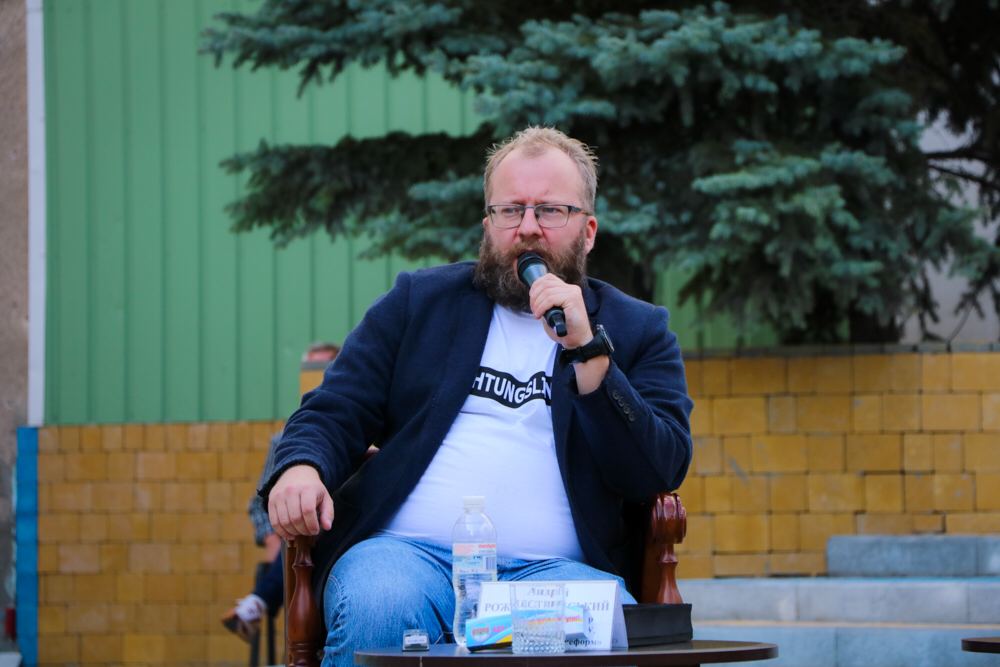 This is how the essence of the case method was demonstrated: by means of case analysis, discourse, vigorous debates, suggestions for solutions, the teacher reveals to students the dilemma which is explained by the relevant scientific theory.
All participants received the book as a gift  thanks to the generous donations from Mr. Ian O. Ihnatowycz and his wife Marta Viter, President and CEO of First Generation Capital Inc., an investment company in Canada.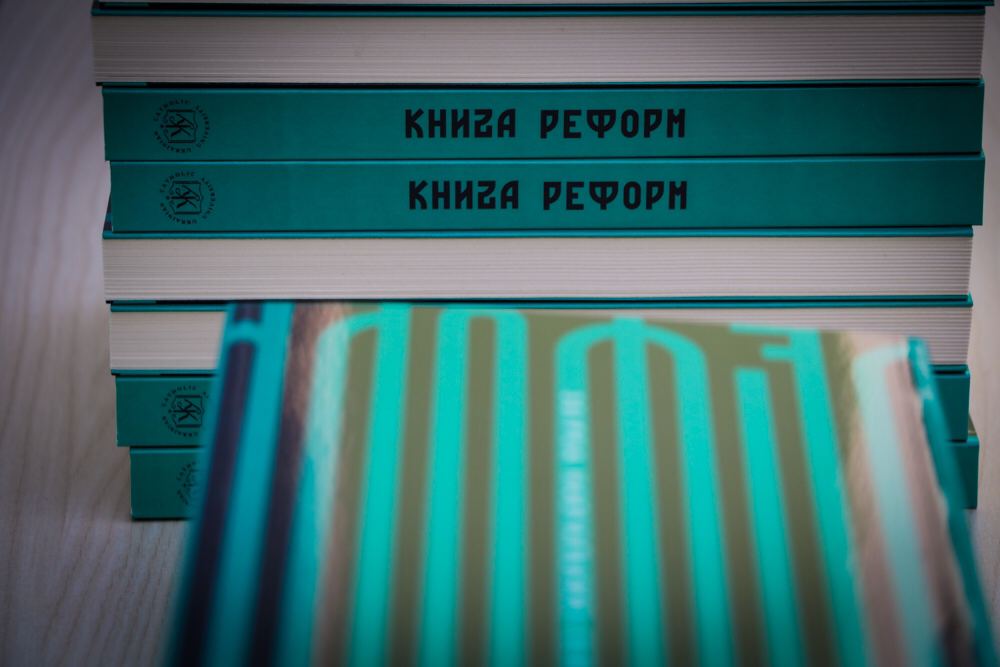 Background information:
«Book of Reforms» is a collection of twelve cases, each describing comprehensively the specific case of the transformation process that took place in Ukraine after the Revolution of Dignity in 2013–2014. More than twenty authors and editors have been involved in the work on collection, including from the Ukrainian Catholic University, the Center on Democracy, Development and the Rule of Law of Stanford University, Ian O. Ihnatowycz Institute for Leadership, Richard Ivey Business School, University of Western Ontario.
Andrew Rozhdestvensky – Executive Director of the Center for Leadership of UCU, co-author of the cases;
Yuriy Husev – head of Kherson Regional State Administration, former Deputy Minister of Defense of Ukraine, hero of the case «The Ministry of Defence»