Even more Ukrainian cases in the educational process: "Book of Reforms" has been published
It is very valuable to learn from the real management experience of Ukrainian companies and organizations! That is why Center for Leadership of UCU, in conjunction with Lviv Business School of UCU (LvBS), has published a collection of case studies "Book of Reforms", which includes twelve case studies, each comprehensively describing a specific case of the transformation process that occurred in Ukraine after the Revolution of Dignity in 2013-2014. The book will make cases written by leading Ukrainian and international universities, more accessible and it will be distributed free of charge.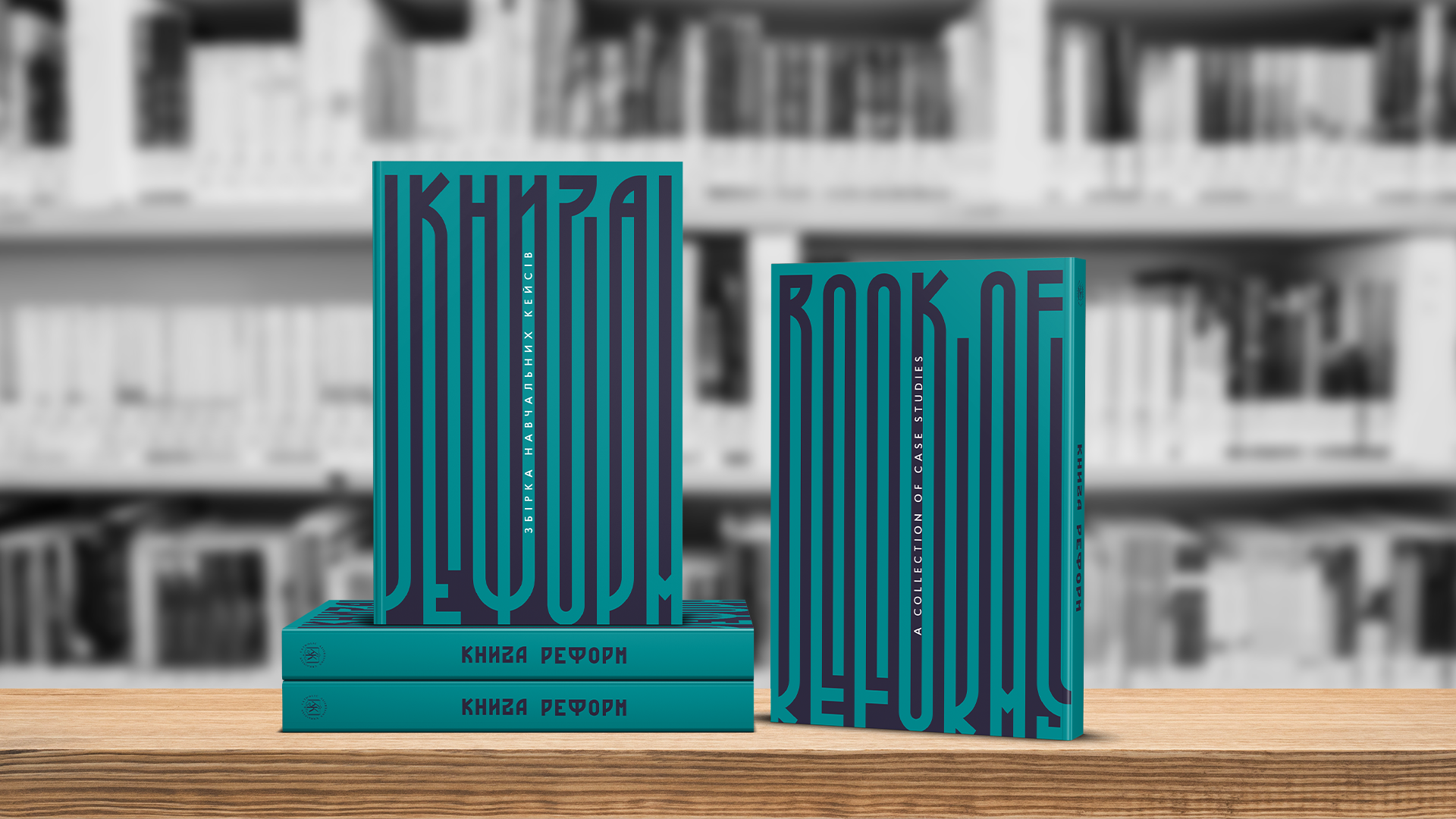 How did the volunteer troops confront the resistance of the old organizational culture in the Ministry of Defense of Ukraine? How did Naftogaz's management negotiate with Russia's Gazprom and file a gas transit lawsuit to Stockholm Arbitration? How did the largest bank of Ukraine find itself under state control and maintain stability? How to communicate change when it comes to rebooting the healthcare system in a country with 40 million population? All of these are complicated and complex managerial situations that have occurred in Ukraine, these are cases that need to be analyzed, from which conclusions should be drawn and based on which one must learn.
The case method has long been used by Western universities and business schools, but it has not yet been properly recognized in Ukraine. The case is a description of a real economic, social, or business situation that presents the problem or its solution. The case is a part of reality that has been transferred to the classroom, making the educational process much more effective.
'I am very happy that Ukrainian academics and reformers have taken up the challenge of writing their own cases and adopting them as tools for future learning', – commented Francis Fukuyama, the director of Center on Democracy, Development and the Rule of Law (CDDRL) at Stanford University, in the preface to the book. The collection of case studies will be useful for anyone interested in the processes of change in Ukraine, but first and foremost for teachers and education professionals who seek to diversify and improve the learning process and incorporate the case-method into their own educational programs.
More than twenty authors and editors have been involved in the making of the collection, including those of Ukrainian Catholic University, Center on Democracy, Development and the Rule of Law, Stanford University and Ian O. Ihnatowycz Institute for Leadership, Richard Ivey Business School, University of Western Ontario.
The book was written and published thanks to the generous donations of Mr. Ian O. Ihnatowycz and his wife Marta Viter, President and CEO of First Generation Capital Inc., Canada.
The collection of case studies "Book of Reforms" will be available for free at public events in different cities. Follow Center for Leadership of UCU website and Facebook for updates.