Workshop for Leaders of Change from Harvard University Professor
On February 19-20th, the workshop of Harvard University professor Dina Williams will be held in Kyiv. The event was organized by the Center for Leadership of UCU and the Lviv Business School in cooperation with the UCU School of Public Management and the UCU Analytical Center, and with the support of our media partner, Channel 24.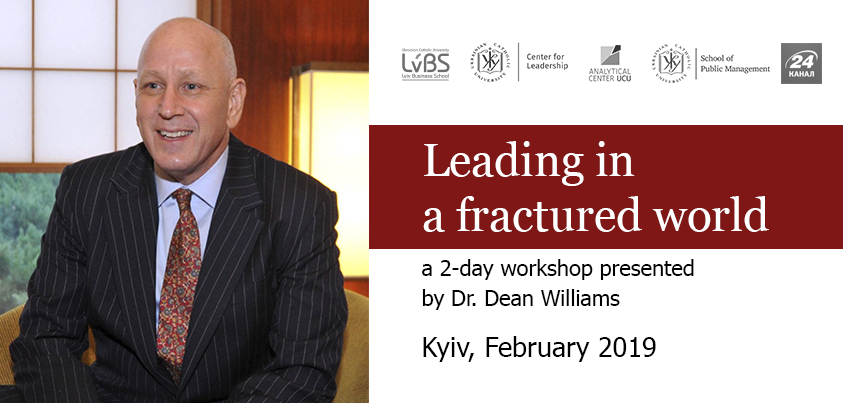 Dean Williams is professionally engaged in teaching the topic of leadership, was a consultant and researcher for business and governments of the United States, India, Australia, Japan and other countries in the world. For 5 years, the professor was the main adviser to the President of Madagascar, managing one of the largest innovation reforms in Africa.
The "Leading in a fractured world" workshop is designed to provide a comprehensive understanding of the leadership phenomenon in the 21st century and find out how it is to be a real leader and agent of change in business, politics or the nonprofit sector in a dynamic, world that is constantly changing.
To participate in the program, 30 employees of directorates and ministries, heads and owners of companies, leaders of changes in NGOs and think tanks were selected. The workshop will help participants to remain true leaders in the transformational conditions in which Ukraine is today and in conditions of economic and political instability in the world.